Quick Ship Office Furniture
Designed, Delivered, and Installed in 2 to 3 weeks
You can have your office furniture delivered in three weeks or less from the time you place your order.  From chairs to modular computer desks to executive desks, our vendors have it in stock and ready to ship.  
Having many experienced space planners on staff and access to an extensive ready to ship inventory of office furniture allows to provide unmatched capabilities in our business.
Allow an additional week for shipments to Newfoundland and remote areas.  Shipping to Northern locations like Labrador and Nunavut are subject to additional time depending on the mode of transportation available at time of shipping – road, boat, or air cargo.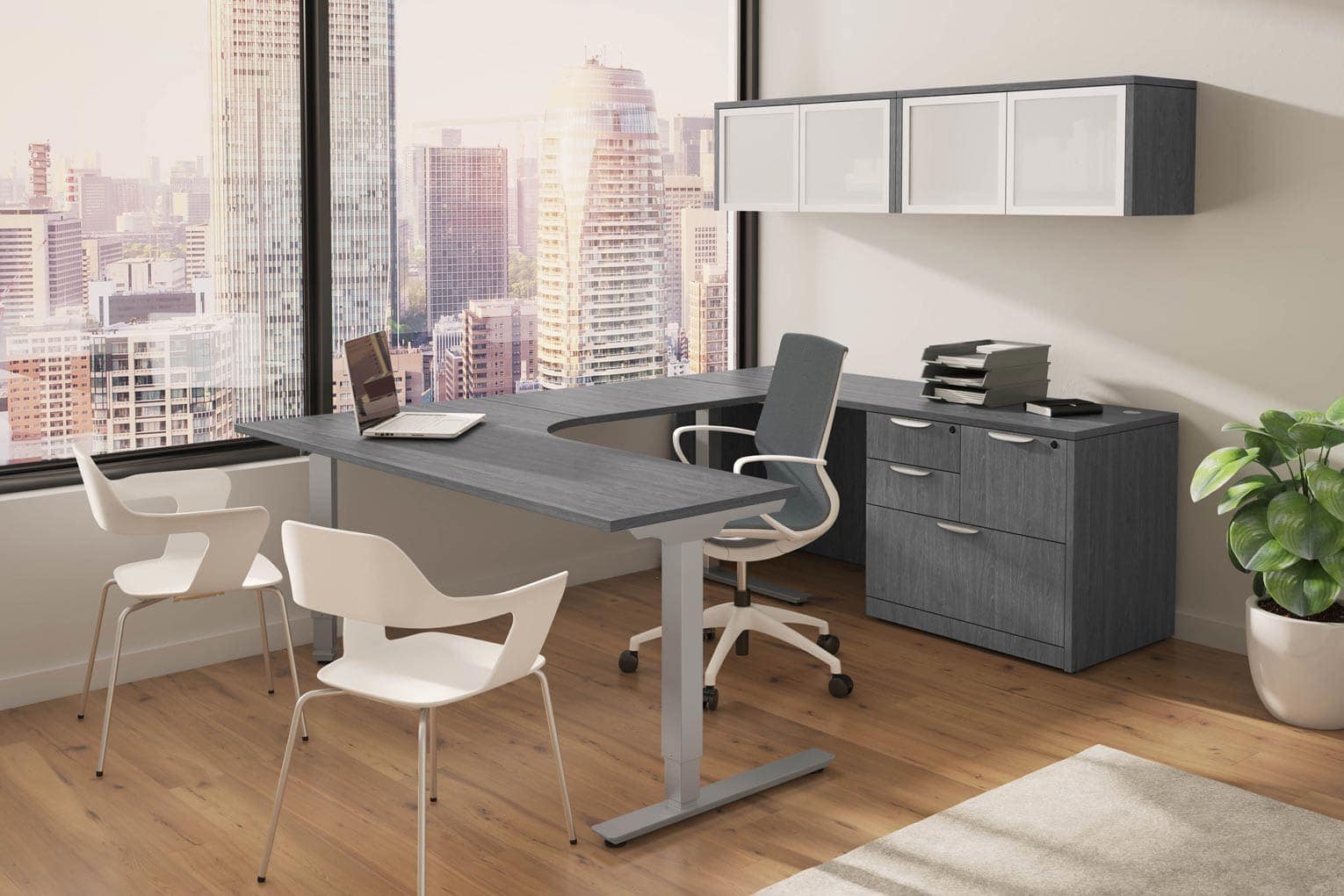 Check out our Quick Ship Catalogue
To review options and pricing! Or give us a ring to further discuss your requirements.
Or Check out our Quick ship online store
To review options and pricing! Or give us a ring to discuss your requirements further.
Made to Order Office Furniture
While we are best known for our ability to design, supply and install office furniture in 2 to 3 weeks, we regularly provide custom made to order furniture solutions to our customers across Canada. These solutions typically take 5 to 7 weeks to manufacture, but with our large number of space designers and expert estimators on staff, we provide office design ideas and quotes faster than our competition.  Our clients often tell us that we provide office designs and quotes in the same time that our competition takes to returns phone calls.  
Expert Advise
Email us your floor plans, AutoCAD Files or rough sketches and we will have one of our experienced Office Furniture Consultants contact you to review your requirements.
Click Here and complete a request for information form if you wish to be contacted by one of our experienced Office Furniture Consultant to review your requirements.
Check out our Made to Order Catalogue
For samples of products we can customize for you.
Ready to find out more?
Drop us a line today for a free quote!